Herb & Lemon Roasted Bass
---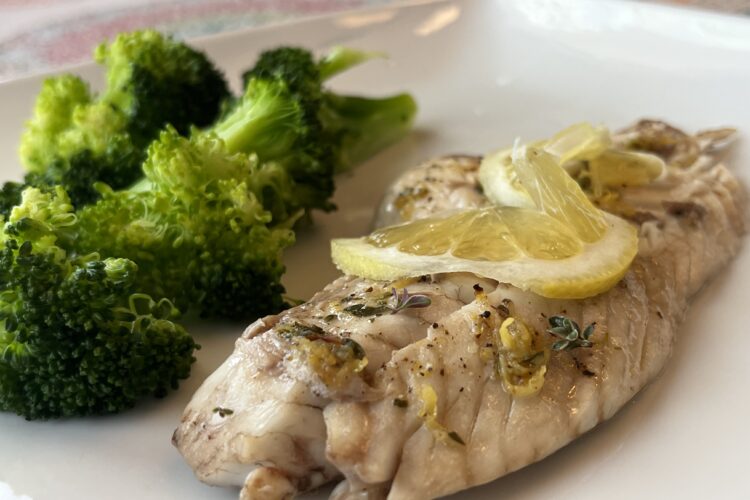 Ingredients
4 4-6 oz bass fillets
1 lemon
1 Tbsp extra-virgin olive oil
1 tsp chopped fresh thyme
1 tsp chopped fresh oregano
¼ tsp salt
¼ tsp ground black pepper
---
Directions
1. Preheat oven to 425 °F. Spray baking sheet with cooking spray or brush with olive oil and set aside.
2. Combine 1 tsp grated lemon rind, 1 Tbsp lemon juice, olive oil, thyme, oregano, salt and pepper.
3. Place bass fillets (hybrid striped or striped) on baking sheet and drizzle oil mixture over fillets.
4. Bake for 8-10 minutes or until fish is done. Bass fillets are done when they are opaque in color, and the internal temperature is 145°F.
5. Remove from oven and serve with a wedge of lemon.
Substitution Options
Substitute any mild flavor white fish, like tilapia, for bass.