Aquaculture Family Coloring Book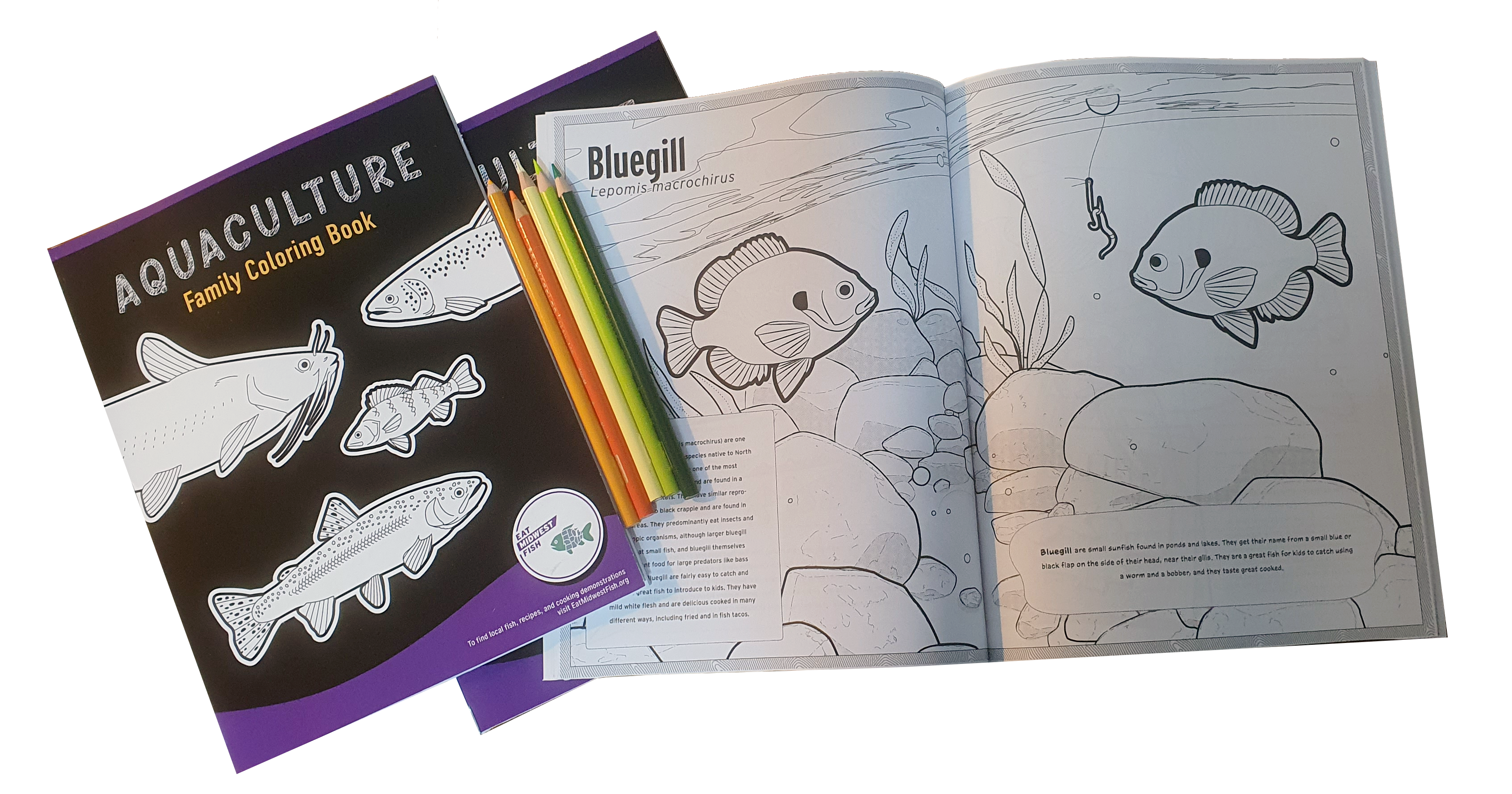 Click on the picture above for a FREE pdf.
This print-your-own coloring book provides a fun and active way for children and adults to learn about the many kinds of aquatic animals that are raised on farms for aquaculture. Each spread highlights one species, pairing a beautifully illustrated coloring page with accompanying text for both advanced and beginning readers with information about aquaculture, fisheries, recreational fishing and cooking tips.
Professionally printed coloring books are also available while supplies last. Requests can be submitted to iisg@purdue.edu.
Coloring Guide: https://eatmidwestfish.org/coloring-guide
Watch and read along with IISG's communications coordinator, Hope Charters, as she reads the beginning reader sections in the Aquaculture Family Coloring Book. We hope that you will enjoy reading along.