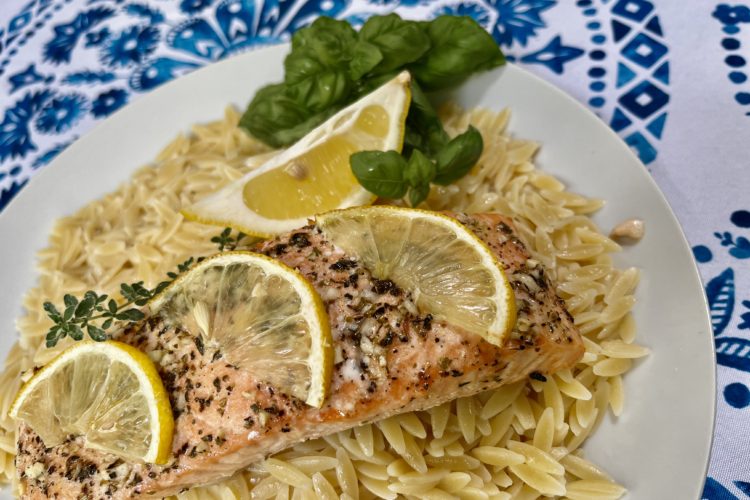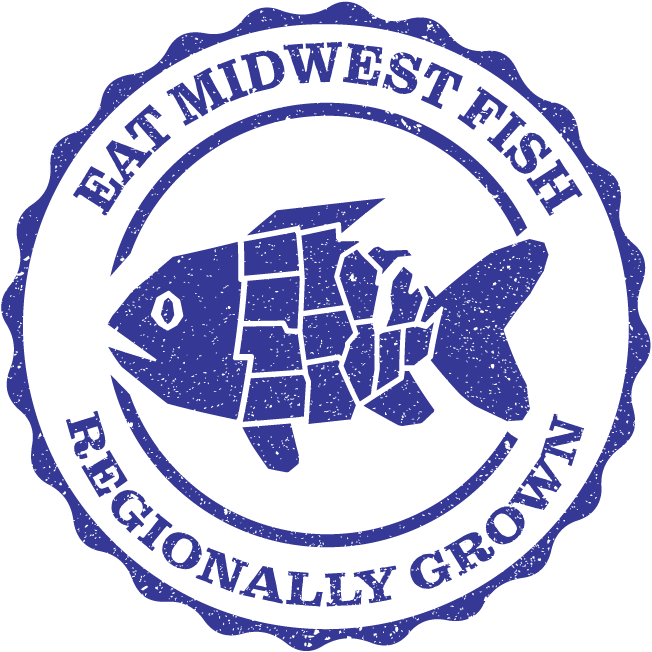 Ingredients
1 lb salmon fillet
2 Tbsp olive oil
1/2 tsp salt
1 pinch fresh ground pepper
1 tsp minced garlic
1 tsp Italian seasoning
1 lemon
---
Directions
Preheat oven to 400°F and grease a large baking pan.
Place the fillet in the baking pan and season with salt and pepper. For skin-on fillets place the fillet skin side down in the baking pan. If you are starting with one large portion you can cut it into 4 equal portions before cooking to make serving fast and simple.
Stir together olive oil, garlic, herbs, and juice of 1/2 a lemon.
Drizzle olive oil mixture over salmon fillets and rub all over the tops and sides of the salmon.
Thinly slice the remaining 1/2 of the lemon and put lemon slices on top of the fillet.
Bake for 12-15 minutes or until the fillet is opaque in color, flakes apart easily when you apply a little press with a fork, and the internal temperature is 145°F. The cooking time will depend on the thickness of the fillet. The thicker the fillet the longer it will take to cook.
Serve with a wedge of lemon.
Substitution Options
Trout can be substituted for salmon.